I've always wanted to do a My Favorite Cosplay article but instead of doing simple little "here's a picture and there's a picture" I'm going to show you the people behind the cosplay. These models are truly amazing because they take fandom to a whole new level. They may not play the games or be good at them at all, but that's not the point with Cosplay. Cosplay is about capturing the characters image as accurately as possible (some would argue me with that) but it's true! Everyone is always blown away by the cosplayer that LOOKS like the real character! So what I've done is listed off some really talented Cosplayers who, I think, fully embody the essence of what they were trying to achieve. If they were traditional artists using graphite, they would be at the hyper realism level.
And honestly, who DOESN'T like to check out amazing cosplay?
I will start with Kilory. Mainly because when I first saw the photo below, I thought it was a screenshot of one of the Final Fantasy 13 games. She looks STRIKINGLY like Lightning, it's uncanny! I see a lot of cosplayers totally go buck wild with the makeup and make themselves look like clowns, but she nailed it. Check her out!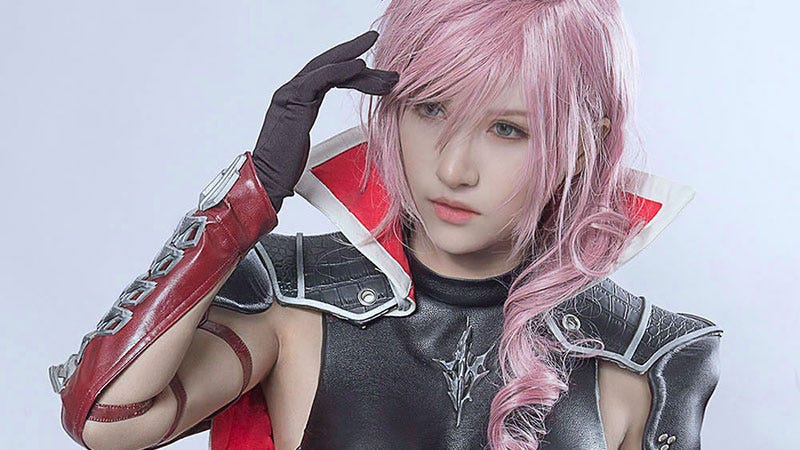 There are many cosplayers that put together clothing for costumes, but Ryo Nagasaki takes it to the next level. He's not the only one mind you, but his technical skills are on point. He resides in Osaka, Japan and it appears that this is indeed his full time job. Talk about following a passion!
I'm not sure where to start with this next Cosplayer. He? She? is ALSO from Osaka, Japan and is completely on the opposite spectrum with Cosplay. Completely gender neutral, Wiru (Will), can pretty much pull off anything. Highschool playboy? covered. Highschool schoolgirl? check. Hitman? you got it. My wife and I go back and fourth on trying to figure out the gender and I think I have a theory but I'll let you check it out and come to your own conclusion. The only hint I will give is that Wiru is an artist, and everything that Wiru does is very intentional.
I am always on the lookout for some really awesome Cosplayers and will updating on a regular basis. There are many more to come I guarantee it!
I also have the Worst but Effective Cosplayer Collection in the works. Check back soon!